Top Flite Financial, Inc. is an industry leader in helping homeowners with less than perfect credit, improve their quality of life! We accomplish this by reducing the industry's standard credit criteria required for a cash out refinance.
Over the years we have leveraged our approved FHA and Portfolio Lending status to assist clients purchase new homes and refinance their existing mortgages when the local banks/lenders turned them down.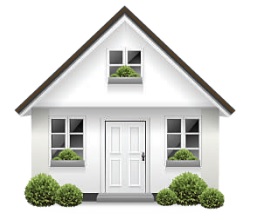 Many hardworking Americans that pay their mortgage on time are being pushed aside by Banks and Mortgage lenders due to a financial hardship, outstanding credit card debt, student loans, etc….
The Top Flite Step Forward Program not only solves that problem by allowing credit scores all the way down to a 500 Fico on our cash out/debt consolidation loans, but we also put a plan in place to improve our clients mortgage. We'll contact you after 6-8 payments to determine your eligibility to refinance into more favorable terms.
Our clients not only benefit from having the ability to get the cash they need now at a competitive interest rate, but they get the added value of a No Lender Fee refinance after 6 payments to help them reduce their mortgage payment by transitioning from our FHA or Portfolio loan into a Conventional Mortgage.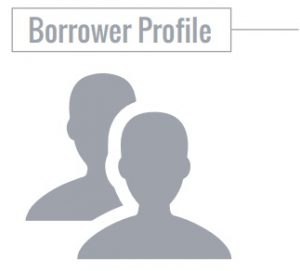 Borrowers who have been affected by life events:

These borrowers can document and explain the life event
These borrowers have a satisfactory credit history prior to the event
These borrowers do not display patterns of recent credit delinquency
These borrowers are on the road to financial recovery
Borrowers who need to consolidate debt:
These borrowers have too much credit resulting in a low credit score
These borrowers have equity in the property, but have been denied of a refinance due to their credit history or inability to document verifiable income
These borrowers may be eligible for FHA cash-out refinance to pay off debt saving the borrower thousands of dollars
Top Flite Financial, Inc. Step Forward Loan Process
Step 1
Contact your Top Flite Financial, Inc. Loan Officer
Complete a loan application
Get Pre-qualified for up to 85% cash out of your homes appraised value
Order an appraisal
Provide Loan documents needed for final approval
Close your loan!
Use the cash to pay down derogatory credit, student loans, high interest rate credit cards, collections, judgments, medical bills or simply use the money to make home improvements to increase the value of your home
Step 2
**No Lender Fees**
Make a minimum of 6-8 house payments on the new loan
Pay all of your bills on time
Do not open up any new credit accounts or max out any open revolving accounts
Re-apply with Top Flite Financial, Inc to determine eligibility for a rate/term
Provide updated loan paperwork and receive a new credit and income approval from underwriting
Order a new appraisal to confirm the homes market value

*See Attached Coupon for Free Appraisal Rebate*

Close on the new reduced payment loan!
Avoid going through a lengthy and costly credit repair program, and take advantage of the Top Flite Financial, Inc. Step Forward Program today!
This is not an offer to enter into agreement or commitment to lend. All products are subject to credit and property approval. Terms, rates and programs are subject to change without prior notice. No guaranty of loan approval is implied. The second loan approval will require a new underwrite. The borrower will require a new credit, income, and collateral approval to be eligible for the second loan. Interest rates will be subject to market availability. Top Flite financial, Inc. cannot guarantee a specific interest rate on the second mortgage transaction.